Life has been given to us to live it, to experience everything we can while we are alive, and to accomplish every dream that we may have.
Each one of us dreams about the idea of travelling and exploring the world as it inspires our feelings that are difficult to put into words. Travelling to a new place often makes us fall in love with the Cultures, Traditions, History & Backgrounds, Different cuisines, New stories, experiences, and a lot more than the place offers. You may also end up making new friends out of strangers that you've never imagined.
Being on vacation, who doesn't love to click pictures and upload them on Instagram or any other social media platforms as a post or stories?
Writing captivating travel captions for Instagram can be one of the problematic parts of posting your favorite travel photo on Instagram.
Well, don't worry, we've got you covered with the best Instagram quotes and captions for all your travel moods.
From beach caption, inspirational travel quotes, short travel captions, solo travelling, or traveling with your friends, we got a caption for every type of trip. Here's a list of the Best Instagram Travel Captions you can put in your description for irreplaceable travelling memories you created for a lifetime.
Also Read: 40+ Best Traditional Outfit Captions For Your Instagram Photo
Best Travelling Captions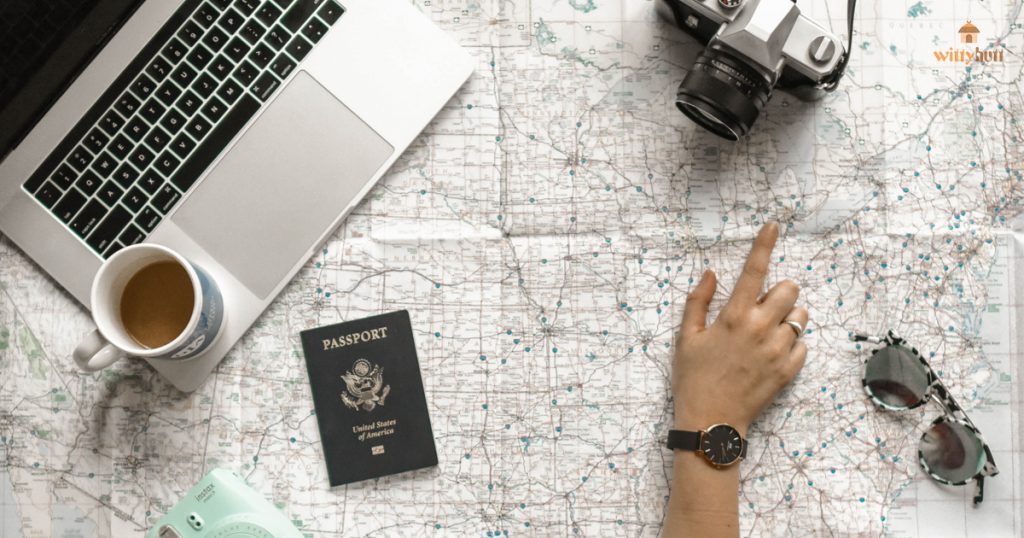 "The life you have led doesn't need to be the only life you have." — Anna Quindlen.
"The biggest adventure you can take is to live the life of your dreams." — Oprah Winfrey.
"Of all the books in the world, the best stories are found between the pages of a passport." – ANONYMOUS
"Travel is like knowledge, the more you see, the more you know you haven't seen." – ANONYMOUS
"We wander for distraction, but we travel for fulfillment." – Hilaire Belloc.
Solo Travelling Captions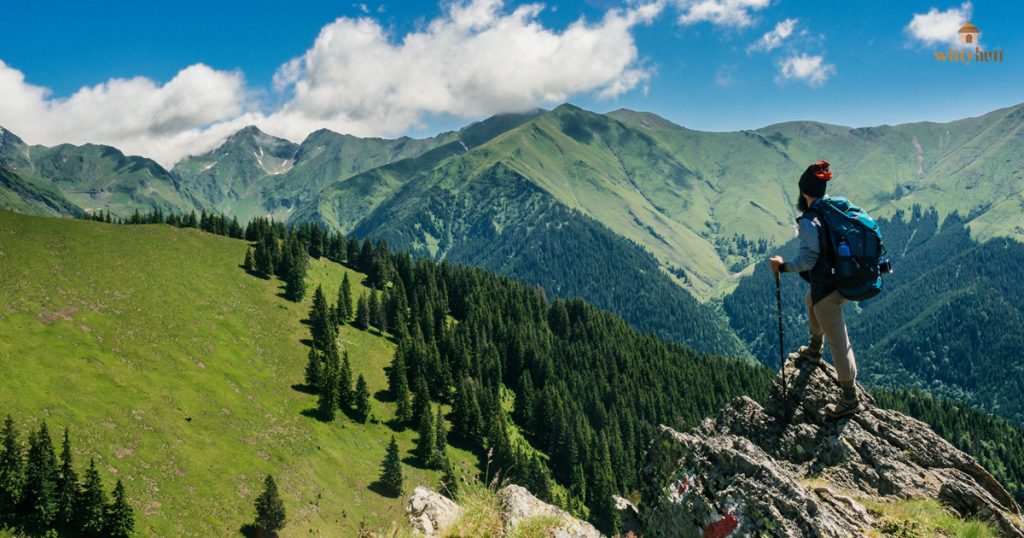 "It's your road, and yours alone, others may walk it with you, but no one can walk it for you." — Rumi.
"I don't know where I'm going, but I'm on my way." — Carl Sandburg.
"If you make friends with yourself, you will never be alone." – Maxwell Maltz.
"The best trip is the journey you take in finding yourself." – Angela Vallely.
"The question isn't who is going to let me; it's who is going to stop me." — Ayn Rand.
Inspirational Travelling Captions
"Once a year, go someplace you've never been before". –Dalai Lama
"Live a "want to" life and not a "have to" life. "– ANONYMOUS
"The world is a book and those who do not travel read only one page." –Saint Augustine
"Create a life you don't need a vacation from." – ANONYMOUS
"Great Things Never Came From Comfort Zones." – ANONYMOUS
Travelling With Friends Captions
"You can pack for every occasion, but a good friend will always be the best thing you could bring!" – ANONYMOUS
"A good friend listens to your adventures. Your best friend makes them with you." – ANONYMOUS.
Friends that travel together, stay together." – ANONYMOUS
"It doesn't matter where you're going; it's who you have beside you." – ANONYMOUS
"There is A Whole World Out There. Pack Your Backpack, Your Best Friend And Go." – ANONYMOUS
Unique Travel Quotes
"Never get so busy making a living that you forget to make a life". – ANONYMOUS
"I have an insane calling to be where I am not." – ANONYMOUS
"One Life. One World. Explore It." – ANONYMOUS
"I intend to live life, not just exist." – ANONYMOUS
"Life is short, and the world is wide"– Simon Raven.
Short Travelling Captions
"Live your life by a compass, not a clock."– Stephen Covey.
"The goal is to die with memories not dreams" –ANONYMOUS.
"Dare to live the life you've always wanted." – ANONYMOUS.
"Go where your dreams take you." – ANONYMOUS.
"To Travel is to Live" – Hans Christian Andersen.
Captions For Throwback Travel Pictures
When the memories hit you." –ANONYMOUS
"It's the little moments that make the biggest memories." –ANONYMOUS
"Still reliving this in my biggest dreams." –ANONYMOUS
Usually, I like to live in the moment. But right now, I'm enjoying the past." –ANONYMOUS
A throwback to better times and even better memories. –ANONYMOUS
Beaches Captions
"Cause beach is where my heart is." –ANONYMOUS
"Smell the sea, and feel the sky, let your soul and spirits fly. – Van Morrison
"The beach is not always a place; sometimes it's a feeling." –ANONYMOUS
"Our memories of the ocean will linger on, long after our footprints in the sand are gone." –ANONYMOUS
"Sky above, sand below, peace within." –ANONYMOUS
P.S. If you love Travelling and exploring new places I'm sure you'll love our travel quotes which will inspire you to pack your bags and head to the undiscovered location.