As the entire world is busy fighting the evil clutches of the coronavirus pandemic, India is fighting this deadly virus to save its citizens. India is constantly working on developing cutting edge solutions to curb the spread of this deadly virus. Let us look at some of the innovations by Indians to do their bit in this fight against COVID-19.
Face Shields
Leveraging the power of 3D printing NIT (National Institute of Technology), Trichy has come up with an innovative way of producing inexpensive and reusable face shields. In the exact words of the director of NIT, Trichy, Mini Shaji Thomas; "This Shield fits comfortably for different faces and provides a barrier coverage to the front and sides of the face without hampering vision. The main advantage is that it can be reused after washing with soap and water."
These shields are specifically made to aid frontline workers such as sanitary workers and medical personnel. Due to the use of inexpensive raw materials, NIT Trichy is planning on a large scale production of these protective gear. With the entire country buying face shields at an approx price of Rs 150, the optimised design will be sold for somewhere around Rs 70.
Wristband
A 14-year-old teen from Maharashtra has developed a wristband from scrap materials to keep the coronavirus away. Harsh Chaudhari, a resident of Virar, Maharashtra, has invented an uncommon wristband which may keep an individual from frequently touching his/her face. Thereby, the device can prevent the spread of coronavirus. The device has a buzzer which will go off the moment it detects the handshaking or hand moment activity.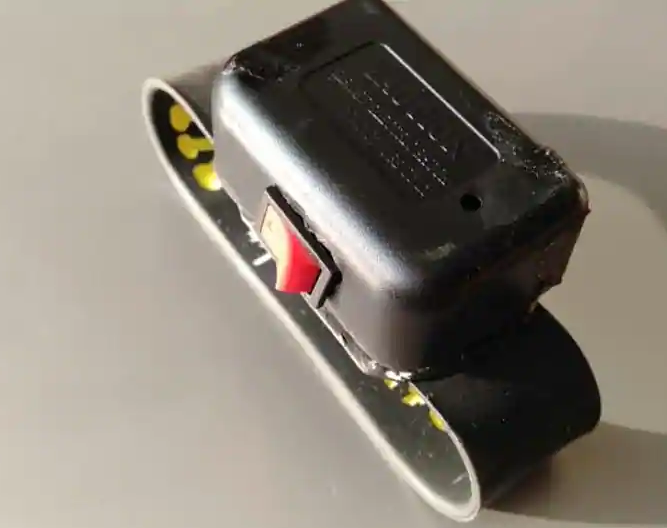 Face masks
Digantika Bose, a class XI girl, has developed an 'Air Providing and Virus Destroying Mask' revolutionary face mask. It took her 7 days to develop this mask. Her innovative face mask has also been shortlisted in a competition held by the National Innovation Foundation. The mask is separated into two sections.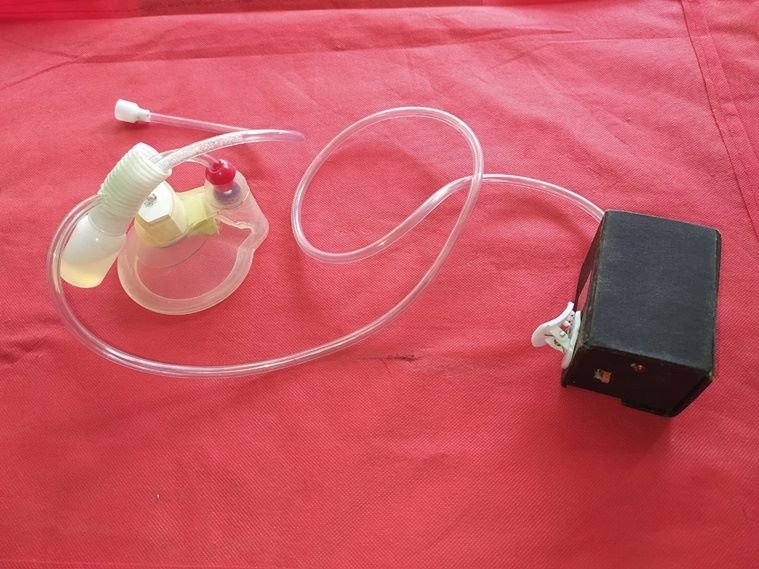 During inward breath, dust particles and hurtful components are caught in water particles and the lipid proteins of the infection are devastated. A single direction valve empowers clean air to enter the patient's lungs.
At the point when a patient breathes out once more, the air exits through another way valve and enters another store holder wherein the lipid-protein of the infection is separated to obliterate it.
Ventilators
As the number of infections has sky rocked over the last few months, the already burdened healthcare system has been stretched to its ultimate limits. To combat the pandemic, Dr Deepak Agarwal, a professor at AIIMS and a robotics expert, Diwakar Vaish have made a few improvements to the world's cheapest ventilator 'AgVa' which ensures that the virus is inactivated by including a negative ion generator. It is priced at less than Rs 50,000. According to official sources, the health ministry has ordered 1000 units of AgVa ventilators. According to Dr Agarwal who helped co-create this device says, "The inactivated virus is trapped at the expiratory end by a positive charge system thus protecting the environment".
"There is no cost-effective ventilator available in India. The cheapest portable ventilators cost around Rs 4-5 lakh. And most of them are bulky, require technical expertise, and not at all user-friendly. Our ventilator overcomes all these problems."

Dr Deepak Aggarwal
While many companies and individuals have joined hands to fight COVID-19 with various innovations, everyone is doing their bit to contribute towards the cause. Some are working on hands-on equipment to be supplied to the frontline warriors, others have been generously donating towards the PM-CARES fund set up the central ministry.
Also Read: Here's How You Can Contribute To Atma Nirbhar Bharat